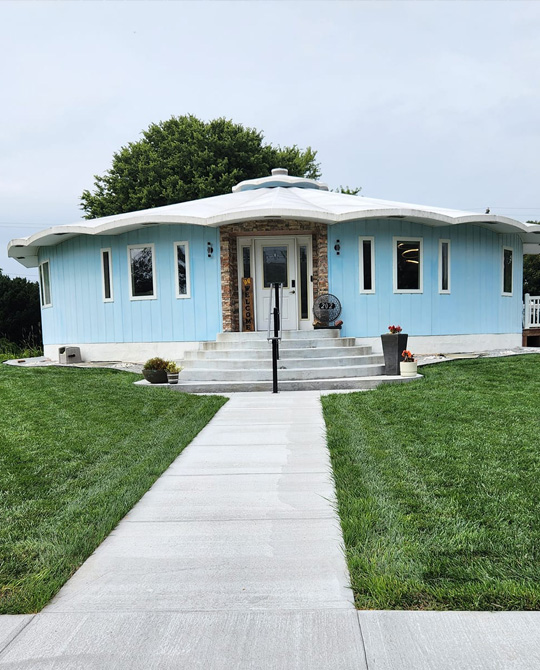 Ultimate Homes: Energy-efficient, Fiberglass, Round Kit Homes
Building The Ultimate Circular House
Experience the future of home design and construction with our modular fiberglass round kit home solutions. Surround yourself with modern living luxury in a round home built to last. With comfort and security in mind, our custom round kit homes offer you sustainable housing - an energy-efficiency home that is low-maintenance for years to come.
At Ultimate Homes, we offer a range of innovative, custom-built modular round homes. Our homes are constructed using strong, laminated fiberglass, providing a rust-free, corrosion-free, and low-maintenance living space.
Discover the benefits of our modular round home construction, including flexibility in design, energy efficiency, and substantial cost savings. Our round homes are unique and environmentally friendly, making them the ideal choice for those seeking a sustainable living solution.
Explore our various round-home models and sizes to find the perfect fit for your needs. From floor plans to color choices, we offer customization options to create your dream home.
With an Ultimate Homes round home, you'll enjoy the advantages of modern construction techniques, superior materials, and expert craftsmanship. Experience the ultimate comfort, style, and affordability and contact us about a customizable round home design and build an all-in-one solution.