About
Building The Ultimate Circular House
---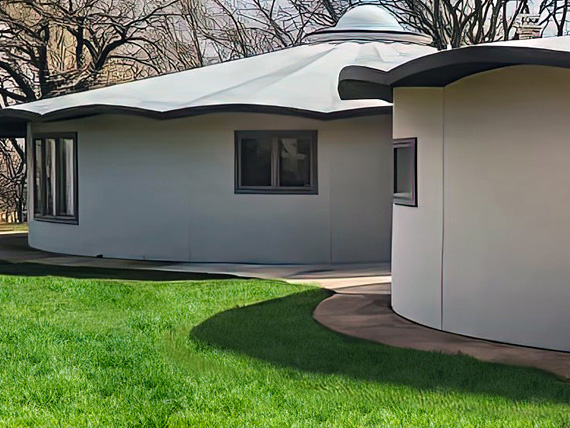 How We Started
At Ultimate Homes, we have a rich history of manufacturing and selling circular composite homes. During the late 1970s and 1980s, our company, then known as Concept Homes, successfully produced and offered six different sizes of these unique homes. In addition to our homes, we provided composite breezeways, garages, carports, porch overhangs, and circular and rectangular utility sheds to complement our round home design and construction offerings.
We take pride in selling over 600 round homes throughout the United States. However, in 1991, due to personal health reasons, the original owner decided to set aside the business.
Building Custom, Round Homes Today
Today, at Ultimate Homes, we carry forward this legacy by designing and building Custom Round Homes and Modern Prefab Homes. We are committed to providing high-quality, eco-friendly homes with panoramic views.
We aim to offer our clients a unique living experience combining innovative design, sustainability, and breathtaking aesthetics. Join us on this journey as we continue to build homes that reflect the wisdom of the past and embody the possibilities of the future.